Description
Improve your reading and listening skills with seven fun stories designed for beginners and intermediate learners.
It's a painless way to improve your French vocabulary and your confidence at reading and listening.(including Free MP3).
No dictionary necessary: Each story is broken down with French and English Glossary. See example below:
"Même si Laura est trop mauvaise cuisinière, et qu'elle est habituée à se nourrir uniquement de surgelés. Elle ne souhaite pas rater l'occasion de revoir toute sa famille. Elle réfléchit beaucoup mais ne trouve pas de solution.
est habitué = get used

se nourrir = feed

uniquement = only

surgelés = frozen food

rater l'occasion = miss the opportunity

réfléchit = think "
Never forget the vocabulary again: Vocabulary recap at the end of the book and each chapter.
Bonus download! Flashcard (pdf) to review the vocabulary on your smartphone or tablet.
Practice your writing: Try to make your own summary. Compare it with an example for each chapter.
Variety of situations: 7 stories about Travelling, Cooking, Shopping, Love, School, Cinema, Friendship.
Diverse Grammar structure and vocabulary: A good mix of dialogue and description. Improve your reading comprehension for newspaper articles, but also French spoken in the street.
Practice your pronunciation and your listening with the free MP3!
New! A free eBook : As a way of saying thank you for downloading my book, I'd like to offer you an exclusive gift. Download Le Horla, a classic short stories from the famous author Maupassant, in parallel text (French and English).
Get your copy today!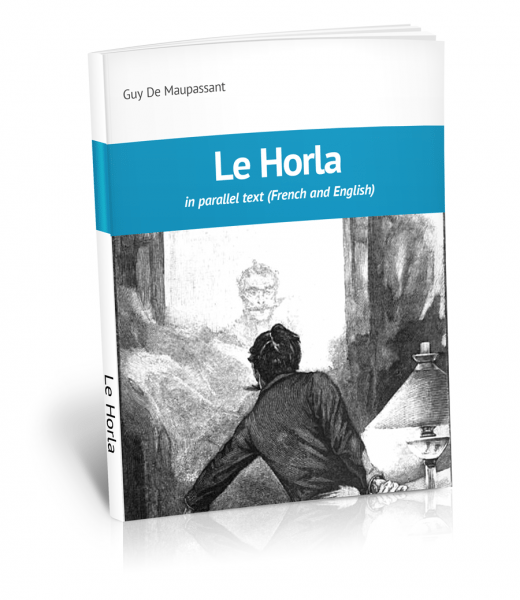 Easily a $5 value for ABSOLUTELY FREE! (For a Limited Time Only)
Only $9.90